Posted date
2013-03-21 19:32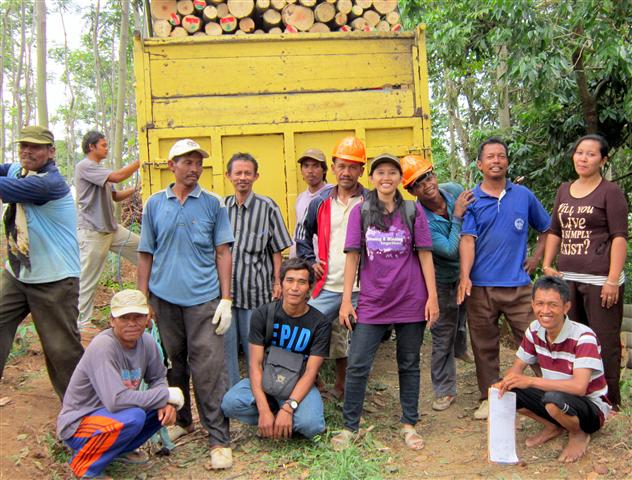 Trees4Trees™ has been planting trees in Central Java communities since 2007. One of the big benefits of community forestry is that in addition to added tree cover it provides an income for those communities when the trees are harvested. Some of the fast growing species planted by Trees4Trees are already coming to harvest-able maturity.
This has made the time right for Trees4Trees™ to embark on the next phase of development to help the growers to realize the maximum economic benefit of their trees and also to assure that the harvest from these community forests is managed in a sustainable way.
Trees4Trees™ will be providing the framework to foster fair trade and planned forest management. To further this goal, Trees4Trees™ is working toward attaining FSC Forest Management certification for the growers in the Trees4Trees program. FSC certified wood is much in demand and this also ensures that the farmers will receive the best prices and ready markets for their trees.
FSC Forest Management certification is a strict discipline requiring audited proof that Trees4Trees™ is employing responsible forest management practices. This ensures positive or neutral environmental impact, positive social impact, adherence to all local laws and regulations and sensitivity to local customs and culturally sensitive sites. Trees4Trees™ field team has been working with farmer groups preparing for certification for the past two years but certification is still a work in process. Stay tuned for more news on this important development in future newsletters.
Related stories
There is no content of type Certification